What goes better with gratuitous nudity than more gratuitous nudity? This is a piece I made for my DeviantArt fans in appreciation for all the support After the Dream has received from that community.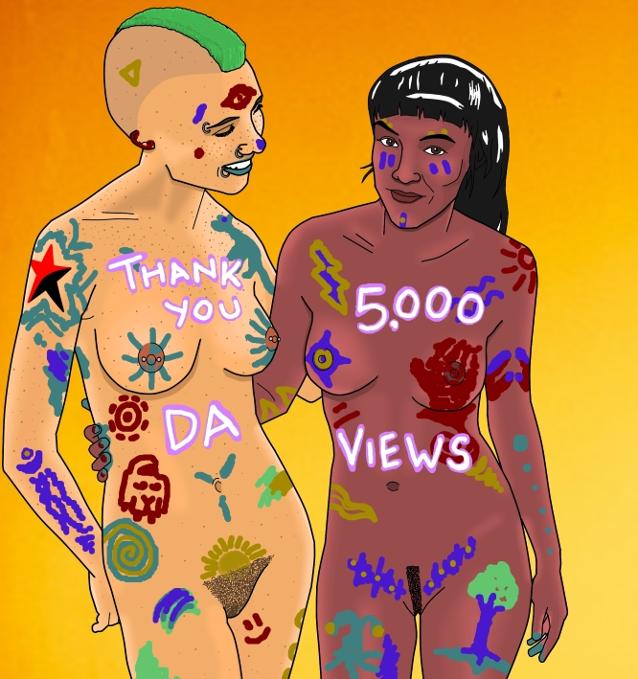 11/3/14: Added an interview on organized abuse with Michael Salter to the Articles section. Very relevant to the current chapter.
11/2/14: Got a nice mini-review from Gargantuan Media: "It's a complex story that is currently reaching a high point in the art and story... [it] touches on war, politics and technology in some edgy and interesting ways."
10/8/14: The decade of 2000 - 2009 has been added to the Deep History Timeline. If you'd like a reminder of how bad recent history has been, go check it out.
8/4/14: After a long hiatus, we're finally back (and in color again)! A few new artists were auditioned, and Phil Sasko has been selected to join the team as lead artist while Dave Mims will continue to illustrate the fantastic visions of Adonai-altered characters. Thank you for your patience, and we hope you'll enjoy the upcoming chapters of After the Dream.
6/3/14: An e-book of After the Dream Volume 1 is now on sale at DriveThru Comics. A print version should also be available in the near future.
4/27/14: Your prayers have been answered. We now have a tumblr page.
4/13/14: It's been three years since After the Dream launched. Check out some brand new character art on the home page and in the Gallery section.
10/15/13: Wondering where the Deep History Timeline went? It now has its very own website, deephistory.us
7/28/13: The first few sections of the Deep History timeline are now up, and I've added a new piece to the Gallery section.
5/27/13: The new Deep History 101 section of the website is live.
5/17/13: Added some fan art pieces to the Gallery section.
5/4/13: Just did an interview with Mack White and SMiles Lewis of PsiOp Radio to discuss the various parapolitical topics touched upon in After the Dream.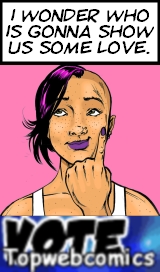 other projects you might like:
Fighting for G.O.D. (Gold, Oil, and Drugs)
This is Jeremy's first graphic novel. If you ever wanted to know how bankers, clandestine intelligence agencies, and crooked corporations came to rule America, this is a great place to start.
This is Jeremy's streamlined presentation of the events that they left out of your history books in high school. Learn about black ops, corporate crime, secret cults, and more!
all content copyright 2000 Jeremy Begin